Hello again, it's been awhile. Seeing as I haven't been able to do much for the past two weeks, I am here to fill you in on what I plan to do now that I'm back. This shall be brief, but informational!
PILLAR OF AUTUM: LASO (any fails are intentional)
5 HOURS OF HARD WORK. Yes, as you may know, the final LASO challenge has been issued. The final mission on legendary, with all skulls on (Sparing Blind), is indeed quite the pain in the tucish. Me, Vic, and Evan managed to beat it (Even though Evan had to turn his Xbox off near the end). I feel bad, seeing as Evan didn't technically complete it.. I'll give him props for getting there though. Anyone else who finished this impossible feat will be rewarded!
Serving up some awsome
GAME OVER
Recently, while I was busy, Vic and Evan managed to beat Halo Wars, a great strategy/war game with all the things we love. The cinematics of the game are awsome! Just a side note there, and an excuse for another picture :p Also, anyone intrested is welcomed to join our Community Game Night tonight.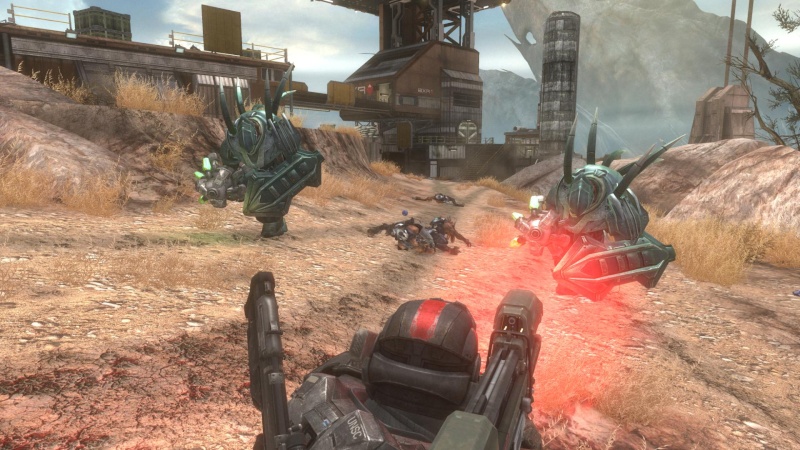 He can take them
BUILDING UP
As very few of you know, we are currently constructing the basis of a new Community Map. It's a bit of a side course from Alpha Town, which we're still deciding whether or not to continue due to certain circumstances. Anyway, this community map is based on the construction of a City, in which you can purchase property (chosen from a selection of areas, along with different types of houses to chose from), and even start a little shop in the market district. New lands are available, once explored. It's not quite done, so that's all I can tell you for now. (Oh, and we've almost finished the skyscrapper).
Power level rising
That about raps it up for this brief update, sorry about there being no Word of the Week.. I am preparing the next map to use them on. Good day to all, see you tonight.
Clan Leader





Posts

: 87


Join date

: 2010-05-05





Similar topics
---
Permissions in this forum:
You
cannot
reply to topics in this forum