Hello one and all, it's time again for the I'M ON FIRE! Clan Weekly Update! Now with 75% less calories! Not that anyone eats the updates...or do they? I hope not. There are a couple of things to cover this week, not much of which regards Halo REACH at all. I haven't had the chance to take new screenshots from Reach for the update, so bare with me. Off we go then.
You mad? Don't be, I'll improvise.
POKEMON BLACK AND WHITE
As some of you know (I know I start off with that phrase alot), Pokemon White version and Pokemon Black version were recently released in America. This is great. Some of our clan members have already gotten the games, including your clan leaders, Travis, and Eddie. I have to say, they are really fun games and thats why we haven't been on Xbox very much. Nether the less, we will still be on Xbox every once in awhile. I will start another thread for these games so that clan members can set up Trades and Battles.
Japanese poster
FIRST OFFICIAL CLAN MEETING (KINDA)
Last night was the second showing of the musical play
Urinetown
. Decidely, we gathered the clan members and saw the show together. Why this show? Our very own clan leader Evan was in it! RedAlpha3, GuitarRock3, wb382, Rabbid Dragon, and I (General Chao12) all got together to see this in person. I have to say, this was the most fun I've had at a play, especially a musical. Best part, Travis got part of it on film! Evan did an excelent job acting, so be sure to congradulate him next time you speak with him. We will make sure to plan more clan get-togethers in the future. Mabey you won't have to pay this time?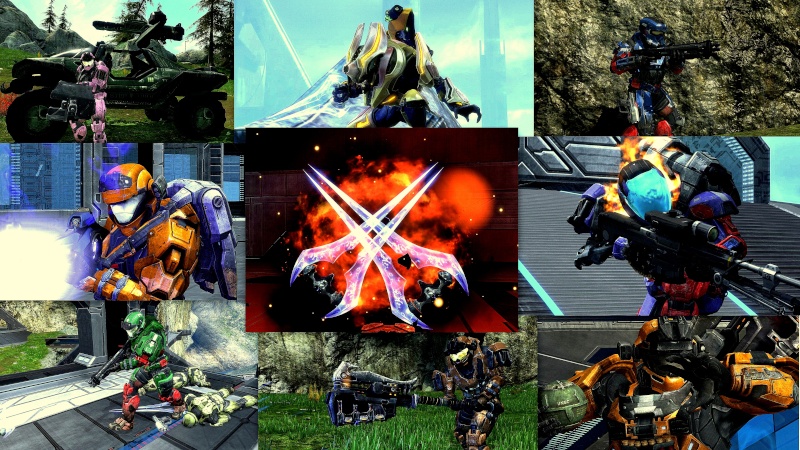 Come together
I'M ON FIRE! PRODUCTIONS
As som of you saw (ha, changed know to saw!), I'M ON FIRE! Productions has released it's second video. This is also it's first Minecraft video. I made this out of bordum, and in practice of the new Windows Movie Maker. Kinda boring at first, this adventure picks up when I got bored of trying to rebuild a biplane, yep a biplane. Anyway, heres the Video:
I have nothing else to talk about I guess. Well, thanks again for reading these things, it is much appreciated. As for the word of the week, good luck.
OH YEA
One last thing, GuitarRock3 and chief blackace2 have both earned a special title. I will now be giving Ranks on the website, but only as prizes, not as classifacation. I present them with the Most Active Award. Earning them the title: Energizer Bunny.
Oh Hugo, I see you moving up in the world. (By the way, we're going easy on Kuba, only a fine in credits)
Clan Leader





Posts

: 87


Join date

: 2010-05-05





Similar topics
---
Permissions in this forum:
You
cannot
reply to topics in this forum