Behold and befold (not sure that means anything)! It's the I'M ON FIRE! Weekly Update! This week, there was actually some news! Some of which is extremely important. So without further adue, lets move onto the first topic.
I'M ON FIRE! MOBILE
As some of you might or might know… I'M ON FIRE! Is now mobile! Got a smartphone or ipod touch? Now you can visit the site's mobile version. Yep, it's not too fancy, but it condenses the posts to text that is easily readable via mobile devices (pictures are viewed seperately). I'd like to thank our friends at
Forumotion
for providing us with this awsome feature.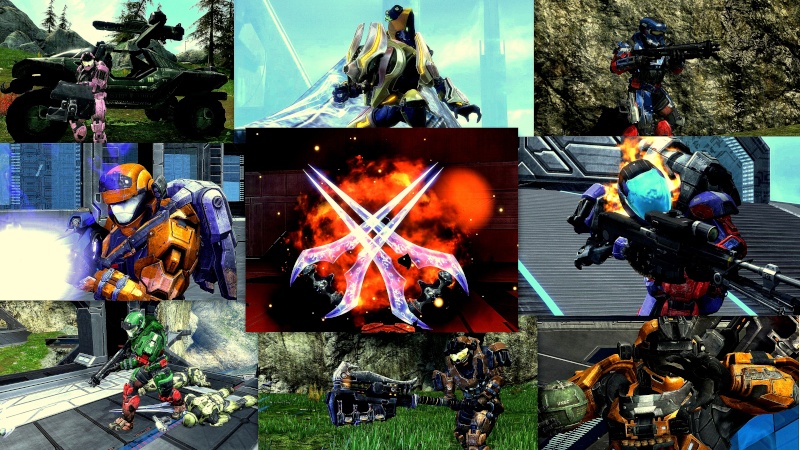 Oh, I see you're moving up in the world
BACKUP
Due to an unfortunate incedent on Friday, we made a backup place to communicate with our members via Facebook. This page is private and can only be accesed by assigned members. I've added a majority on you to the page already, tell me if I skipped you.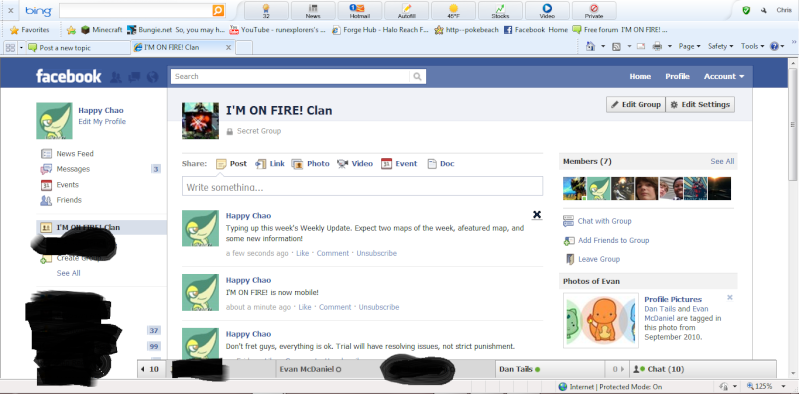 Bleeped out all the good stuff
I'M ON FIRE COURT
It appears we are having the trial for said personel on Sunday, but we may have to pospone the trial until next weekend. This case is regarding the advertisment of clan recruiting. The forum was on lock-down for quite awhile, but is now secure.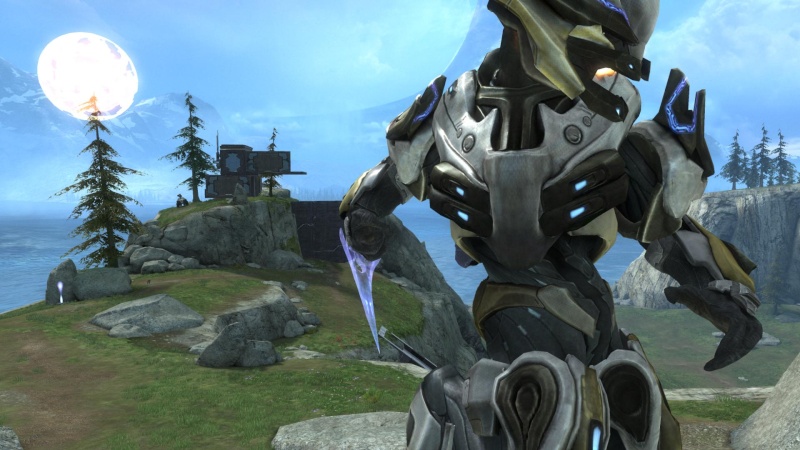 Time for a little swift justice
FEATURED MAP
Yesterday, I spent the majority of my day creating and testing my latest map: Industrial Park. The map is a Big Team Slayer, CTF, and Infection map. Soon it will support Invasion. Basically, it is a relitivley big map with two bases on each side of the map. Backstory: Industrial Park was once a vast greenland,surrounded by water. After the Industrial Revolution, the Industrialists claimed half of the park. The Naturalists fought back and managed to break into the half finished park, creating a hole in the sideof the park's perimeter. The two sides constructed bases inside and outside of the park. The Industrialists have the inside of the park, which contains the Red Base along with crates for cover and the Naturalists have the outdoors portion of the park with the Blue Base and tower. The map's lighting effect changes with gametypes. For Slayer, there is no effect, for CTF there is an orange effect, and for Infection the effect is purple. Here are some screenshots to show you what it looks like:
The Blue Base (Outside the park)
Still on the Blue side (two entrances to the Red side, the Central Cave, and Left Cave. Also the tower)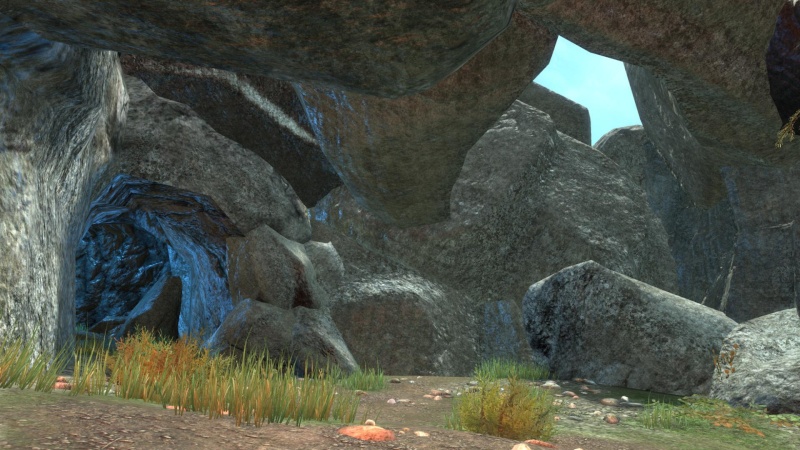 Left Cave, facing the Blue side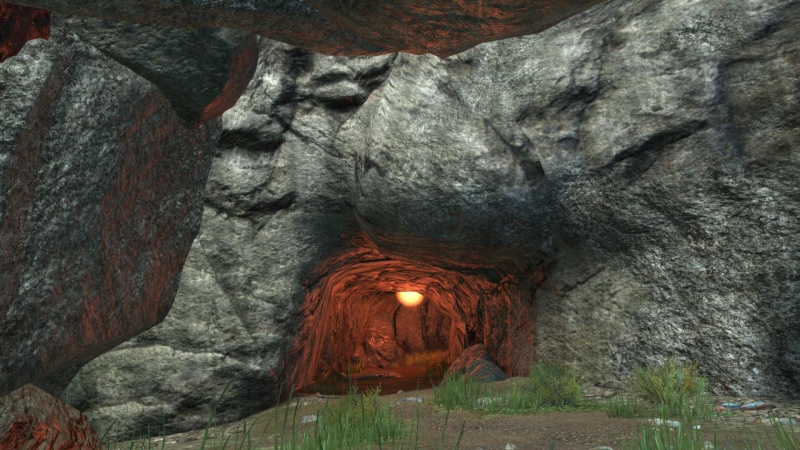 Left Cave facing the Red side
Welcome to Industrial Park
Red Base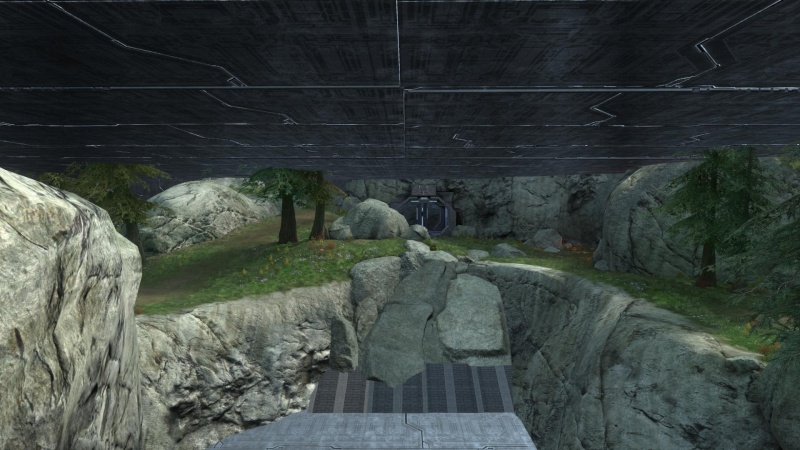 Facing the Blue Base
Scenery of the park
More scenery..
Just to show you how big the park is
MAPS OF THE WEEKS
Again, there are two maps of the week this week. Well one last week and this week. Yea. First off is GuitarRock3's Operation Longshot, an Invasion gametype based off humans invading and destroying a Covenant ship. As far as gameplay goes, Operation Longshot provides a satisfying twist as to where you have to go. Unfortunatly, there aren't enough vehicles to help win the game. Also camping is an issue that needs to be worked out. Overall it is a good concept, that and no one else submitted anything last week. So yea, don't want any comment from the Peanut Gallery. Second is Eddie's Blarg Blarg games. It is a community based map with the idea of citizens participating in Blarg Blarg games to earn Blarg Blarg points that can be redeemed for stuff to put in your free condo. That's a mouthfull. The concept is awsome, but the map is small. Everyone is given a condo at the beginning, which are all small and open. Your objective is to participate In Blarg Blarg games or (coming soon) Forge games to earn points that can buy you stuff for your appartment. Of course you can save up and buy land for a better condo to be built… That sums up the maps of the week. Not to much details, sorry. Also no downlaod or pictures  haven't gotten to it.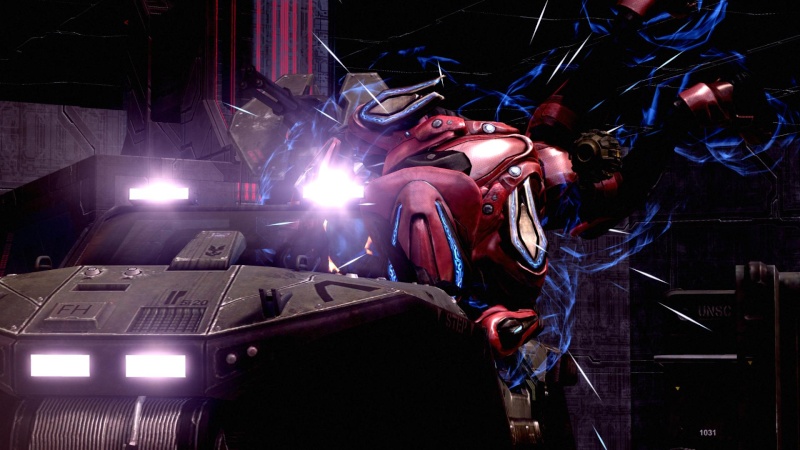 Keep your hands in feet in the vehicle at all times. Elite: OMG!
DEFIENCE
Bungie has officially announced that the Defient Map Pack is to come out March 15th. Bungie did not make this map pack, 343 Industries did, but either way it looks amazing! Check out the trailer on Youtube or on the Clan Blog (3rd post I think?).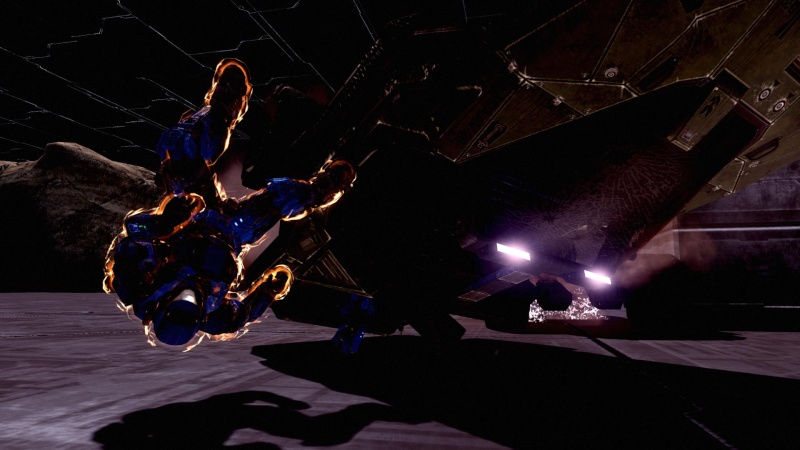 Don't defy the seatbelt law...
BLOGGING
If you haven't heard, there is a clan blog. Nothing but notes and ideas though. It isn't required, but you can read it if you want. Be warned, it contains epic foreshadowing.
On a need to know basis
MINECRAFT
The clan server was being majorly tested last week, but things have quieted down a bit thanks to the new update. Also, those of you that were planning on getting the game this weekend, the website is down. That's pretty much all I had to say.
Needless to say, I have no idea what else I was planning on typing… I basically procrastinated this entire post. As some of you know, there is always a secret word. Good luck finding this week's

Clan Leader





Posts

: 87


Join date

: 2010-05-05





Similar topics
---
Permissions in this forum:
You
cannot
reply to topics in this forum