Happy early Valentines day! Not into that kinda stuff? Oh well... Thats cool too. Yeah... It's that time of the week again. The I'M ON FIRE! Weekly Update! Sorry for the day long delay, Evan, Blarg Blarg, and I were busy yesterday playing Halo 3 ODST. We played and beat the campaign, while finding all 30 audiophiles again. Don't know what I'm talking about? Well... it doesn't matter. Anyway. Last week there wasn't an update, due to lack of activity. Literley, we only played Cops and Robbers. As you'll find out, we didn't do much this week either. At least we got some things done.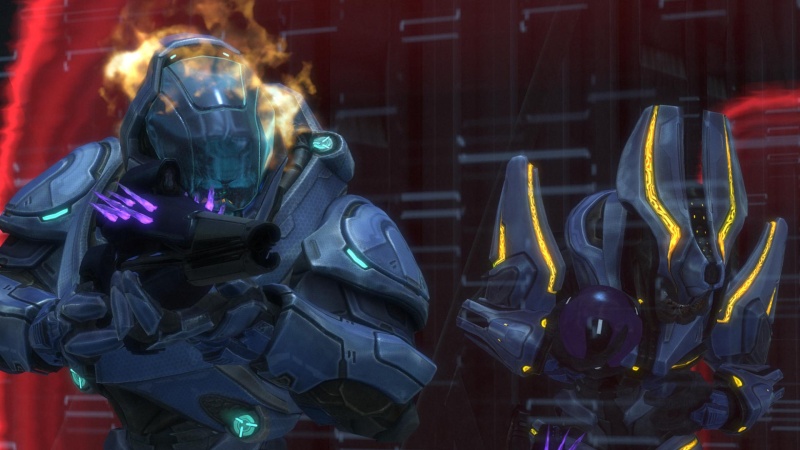 Same old song and dance
A WEEKS OVERVIEW
Ok, to save time, and condense some info, I'm going to make this simple. This is a brief overview of the last two weeks. Last week, our good friend Evan was in the hospitol again. He's fine now, but we weren't inclined to do much without him. We did, however, get to play about ten games of Cops and Robbers with him and some of you guys that week. It was fun, and I'll be sure to share with you how awsome it really was (possible Youtube video?). As some of you can tell, Minecraft has also become popular amongst or members. This is good, Minecraft is a great game that deserves recognition. As a matter of fact, I'm working on a Minecraft movie. Well, a series, but I'll tell you more later. This week was different. We got to play some Matchmaking, some custom games, and even a little bit of community . As I said, yesterday we got to go campaging in ODST, which is an awesome game. That about sums up the last two weeks.. onward!
In a weeks work
COMMUNITY STANDINGS
This week, in all, we got to play two different community games. Beta Camp and Camp Site. Here is a short report of where we are in each one. Camp Site Tr Wk Ev is basically a camp set up by Travis, Walker, and Evan. This map is already thriving with its own tribe wall. The creation of the DFR and the Mongoose has led to new encounters around the camp. Camp Site Tr Jl Ev is the opposing camp still in its early stages. This map is Camp Site's beta stage. Blarg Blarg seems to be more aggressive. This makes for a bigger challenge and slightly more fun. In Beta Camp, the Great Outdoors' beta stage, we have progressed far enough to start making income. Seeing as to most difficulties being overcome, like the guy who didn't pay on time, credits will start rolling in. Although I do question Jalen's approach at his Orange plantation issue… Anyway, expect the return of Credits in Beta Camp, they will be delivered over time, to help you regain all of your credits from Alpha Camp. (If you haven't a clue what I'm talking about, it's ok.. I don't know either).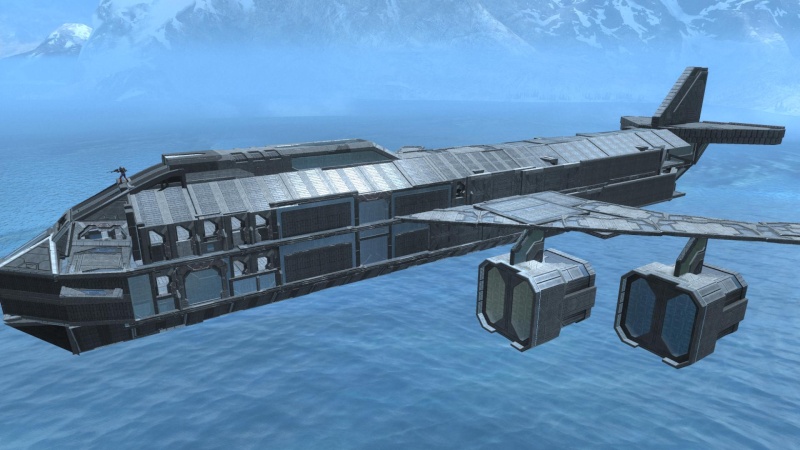 Epic foreshadowing
MAPS OF THE WEEKS
Title fail? No. This past two weeks has held two maps worthy of the title map of the week. So they both will get the title. Last week's map of the week was Prison Island. This week's is Fiesta Slayer Returns.
PRISON ISLAND
By: General Chao12
Prison Island is a Cops and Robbers map that takes place on the island of Forge World. It consists of a jail (the main part) some random structures, Duck Mountain, and a monument to Grunts (not intentional). Like all Cops and Robbers maps, there are prison cells, prisoners, and a warden. The warden is almost invincible and can instant kill. His objective is to keep the prisoners under control. The prisoners only have pistols and do barely any damage. Their objective is to escape. This is hard, but funny. Basically, do what the warden says, and it'll be fine. The way you choose to be warden or prisoner is totally up to you. It's more fun when you do things differently.
FIESTA SLAYER RETURNS
By: Evan Connor McD
Fiesta Slayer Returns is a gametype based on a gametype from Halo 3's Matchmaking. In it, you are given two random weapons and put in a small space with others. Evan's rendition of this takes the ideas from several sources. One was basically Fiesta Slayer inside a small octagon, which pretty much describes the stage. The other, was a gametype that Evan, Vic, and I made in Halo 3. Same as Fiesta Slayer, only you run fast and had very little shield. This map and gametype makes for an ultrafast pace, exciting fun time. You should try it sometime with us.
(No downloads today, some of you seem to already have these maps though, also no pictures

)
I believe that sums it up for this week and last, so with that, I bid you all adú. Oh, on a last note, here is something to leave you thinking:
Spoiler:

The Legend of Minecraft: Skeleton Game
There might or might not be a reward for figuring this out. But it is in fact the title of my Minecraft movie. (Only tell me the part after the : )
Clan Leader





Posts

: 87


Join date

: 2010-05-05





Similar topics
---
Permissions in this forum:
You
cannot
reply to topics in this forum