What a week! As I'm sure your aware, not much has happened within the clan activities, but I trust that you guys have been keeping together. A little birdy told me there might be some problems, so keep on your toes, for I will not hesitate to swing my hammer of banishment! I trust you guys, so it should be a problem. Anyway, on to the update!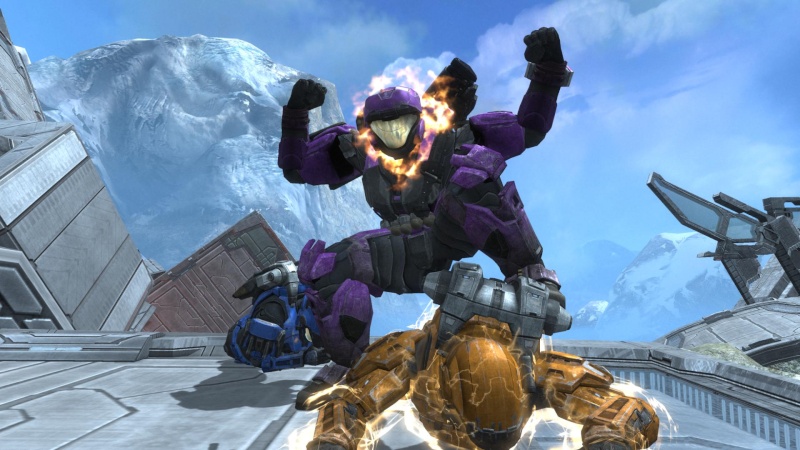 I can promise, you will be teabaged
LACK OF PHOTOGENICNESS
Bungie.net hasn't uploaded the screenshots I took LAST week, so I have nothing to work with THIS week. But I got to tell you, at least they updated the player models.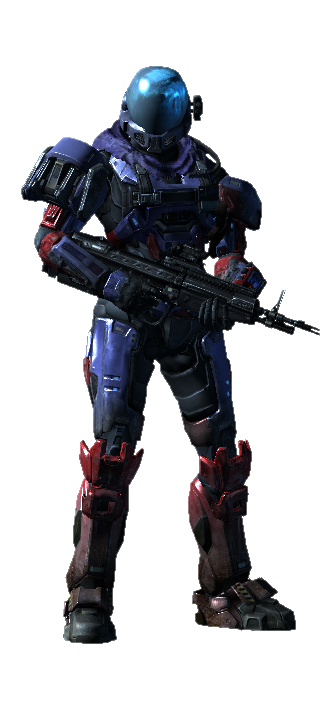 Really liking the new duds
FUN AND GAMES
Yep. That's what it is. Fun and games. But only until someone gets hurt. Then it's Blarg Blarg's problem to hurt the other person. I'm just messing with you guys. XD The moral of this topic is that Bungie is about to release a whole bunch of intresting playlists, and we're excited. This includes some fun new FireFight gametypes and even Griffball! And we're ready! On that note, we garuntee that matchmaking will be what we're doing when they're released. We have also been working on a little Minecraft project. The I'M ON FIRE! Official server is still a work in progress, but is also pretty awsome. More on that in a later post.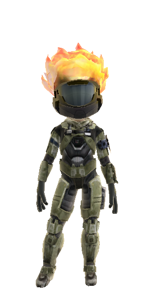 I can garuntee that at least one of us is in fact ON FIRE!
MEET YOUR LEADERS!
I'm not sure if you still remember your places in the clan or not, but with the lack of activity between me and Evan in the clan, I can ensure you that at least one of you have forgotten your rightful place.
CLAN LEADER (COUNCIL MEMBER 1)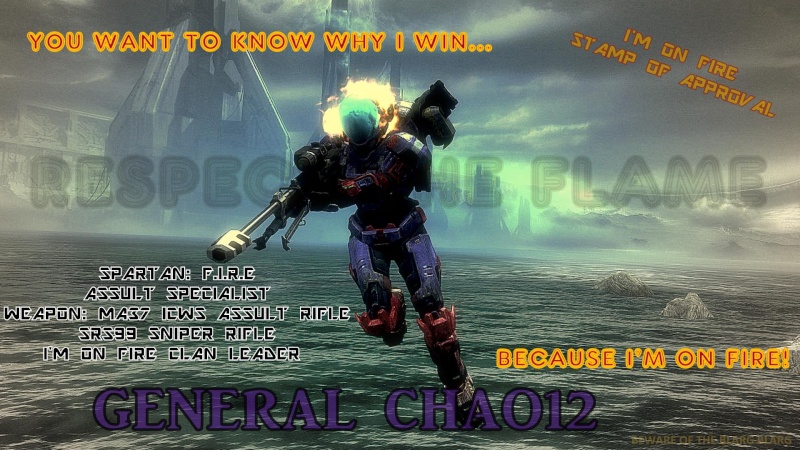 General Chao12 (Chris)
-Founder/Leader of Clan
CLAN LEADER 2 (COUNCIL MEMBER 2)
RedAlpha3 (Vic AKA Blarg Blarg)
-Second Leader of Clan
CLAN LEADER 3 (COUNCIL MEMBER 3)
Evan Connor McD (Evan)
-Third Leader of Clan
These people are the OFFICIAL leaders of the clan, they decided what really goes on. When one of us is not present, the other one/ones decide what goes on. When no leader is present, it is up to you to decide your own actions, not anyone else. If at anytime you defy the clan, you WILL go before the Fire Court to decide your fate, so be good. Yes, this sounds harsh, but after what happened with our 4th leader, we don't take chances.
DELAYED FUN
As much as it sounds fun to be playing Halo with you guys, I have a lot of stuff to do. This week has been slow, I even forgot the Weekly Challenge. No hard feelings if when I do play, I don't do some of the things you've wanted to do. Although, we might be starting a community game to pass the time, while Evan is away. I'M ON FIRE Productions, has slowed down a bit, for I haven't had time to finish the New Years video. That's also on my to do list, along with some school projects....[I had a picture of Camp Site, but Bungie is slow]
It's begging for attention
COMMUNITY SPOTLIGHT
I have a challenge for you guys! Every week I shall do a Map of The Week and I want you to be in it! Of course, there will be non-clan made maps in the mix, but I believe you can make it to the top of the list!
Forgers UNITE!
MAP OF THE WEEK!
No Hope Act 1 The Sewers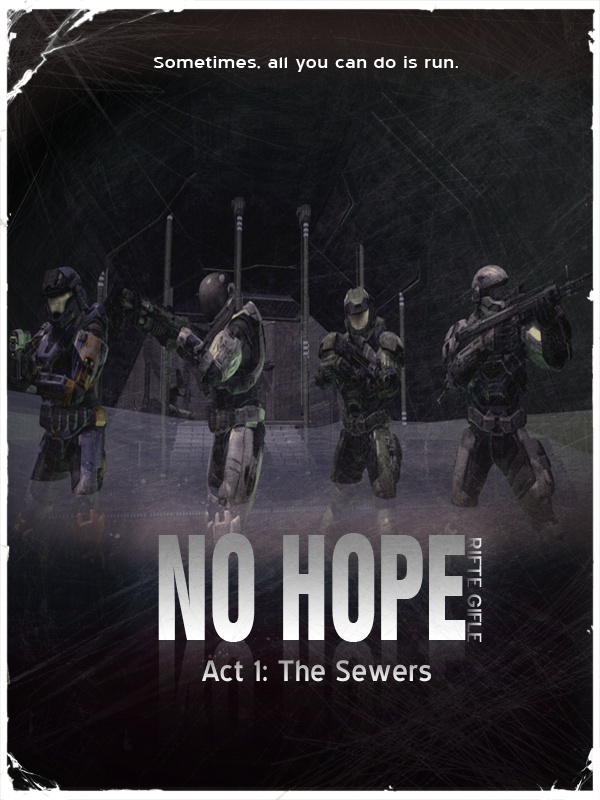 This is a very fun map that definatley deserves the title Map of The Week. In a nutshell, this map is an infection gametype map that is all about teamwork and fighting off zombies. Everyone who's played this agrees that it is fun. For the official post, visit:
http://www.forgehub.com/forum/reach-casual-maps/112161-no-hope-act-1-sewers.html
to read more.
An with that, I think this update is done, so go out and enjoy the weekend.
Clan Leader





Posts

: 87


Join date

: 2010-05-05





Similar topics
---
Permissions in this forum:
You
cannot
reply to topics in this forum